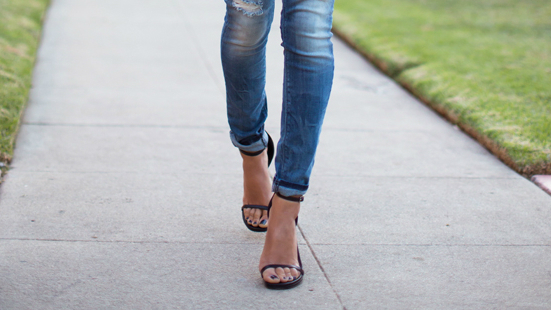 Though the entire world of fashion is about to move on to the next Spring, there are groups of people highly excited about this year's fall fashion. And Zara, of course, is the ultimate point for coming trends! Whether it seems good or bad, the most popular fashion retailers are the best people to predict what different groups of fashion lovers will be putting on in the coming season. Zara did a marvelous job at figuring out what we would like to shop this fall.
Have a look at the styles picked by Zara for this season and use them to create your own fall fashion!
1. Extra long sleeves
Over-sized sweater in mid-grey has an asymmetric hem and side slits. Boatneck pattern compliments the long sleeves and completes any modern fall look perfectly.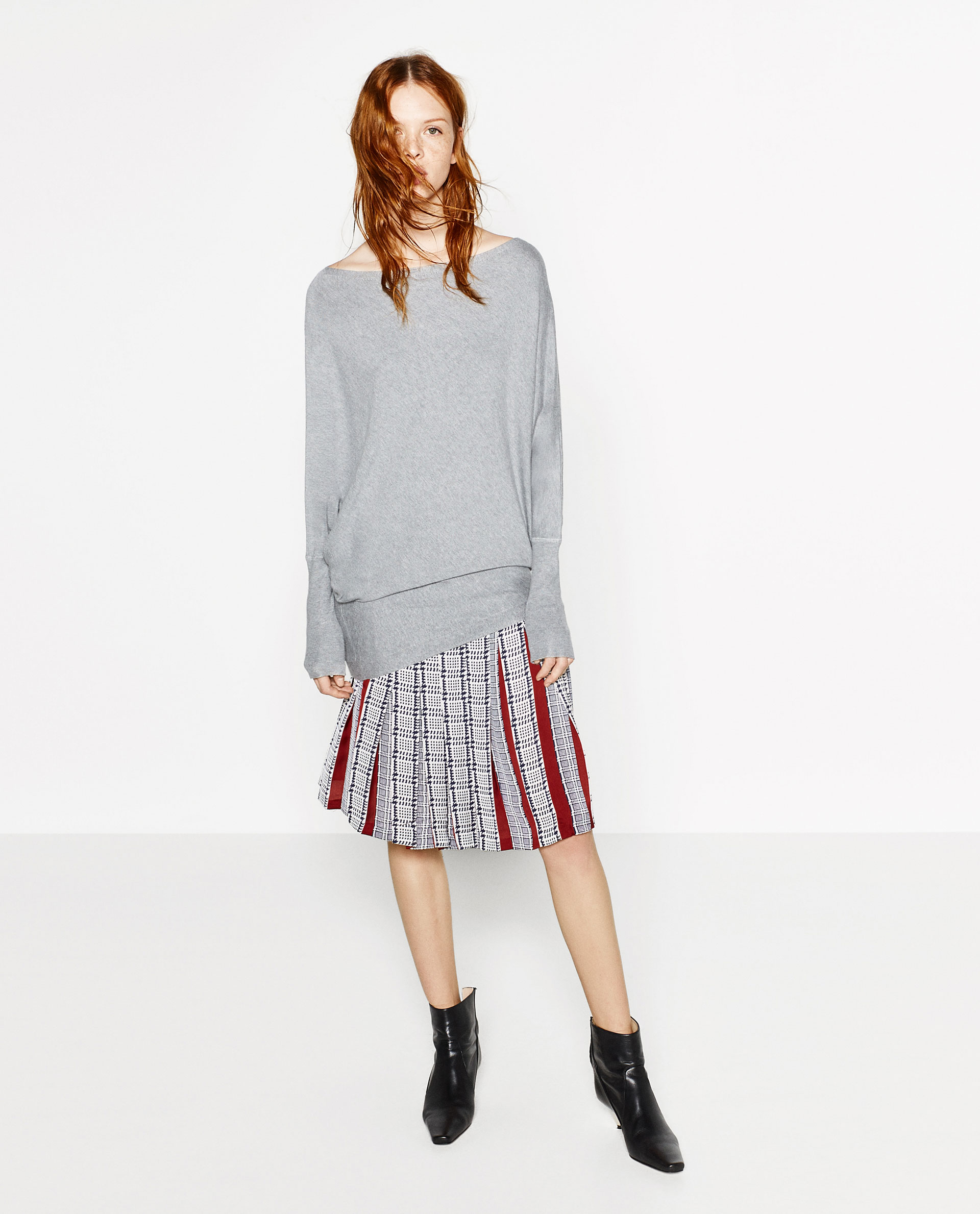 Zara long sleeves sweater stands out for the unique tie detail on the sleeves. Uneven hemline side slits and round neck make it more classy and comfortable to wear.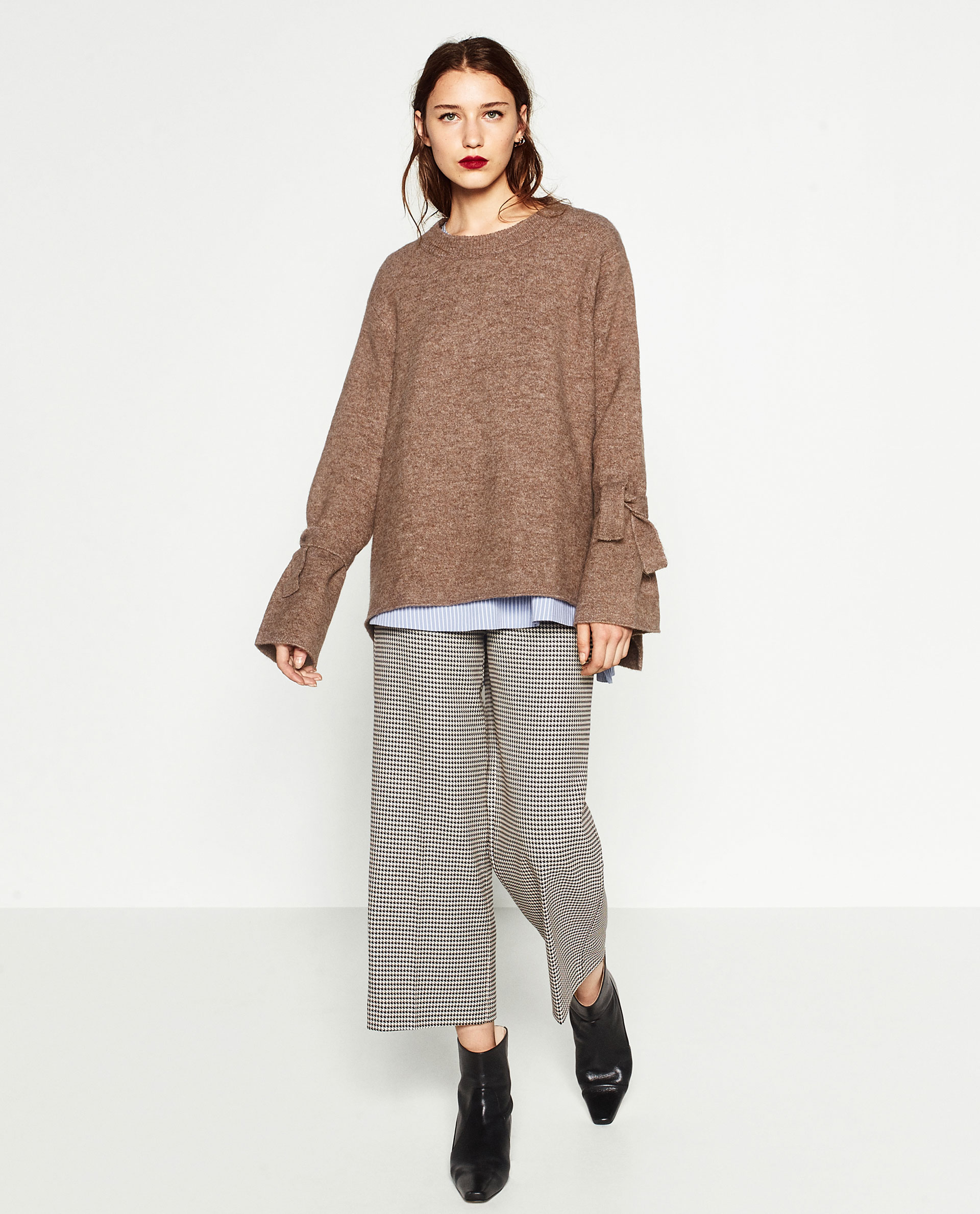 Long sleeves shirt metallic detail features front side pocket and looks extremely sophisticated. Back slit and side hem slits add to the comfort while metallic ring on the back add a nice touch of luxury. It can be paired with full pants or cut-offs for an ultra-modern versatile look.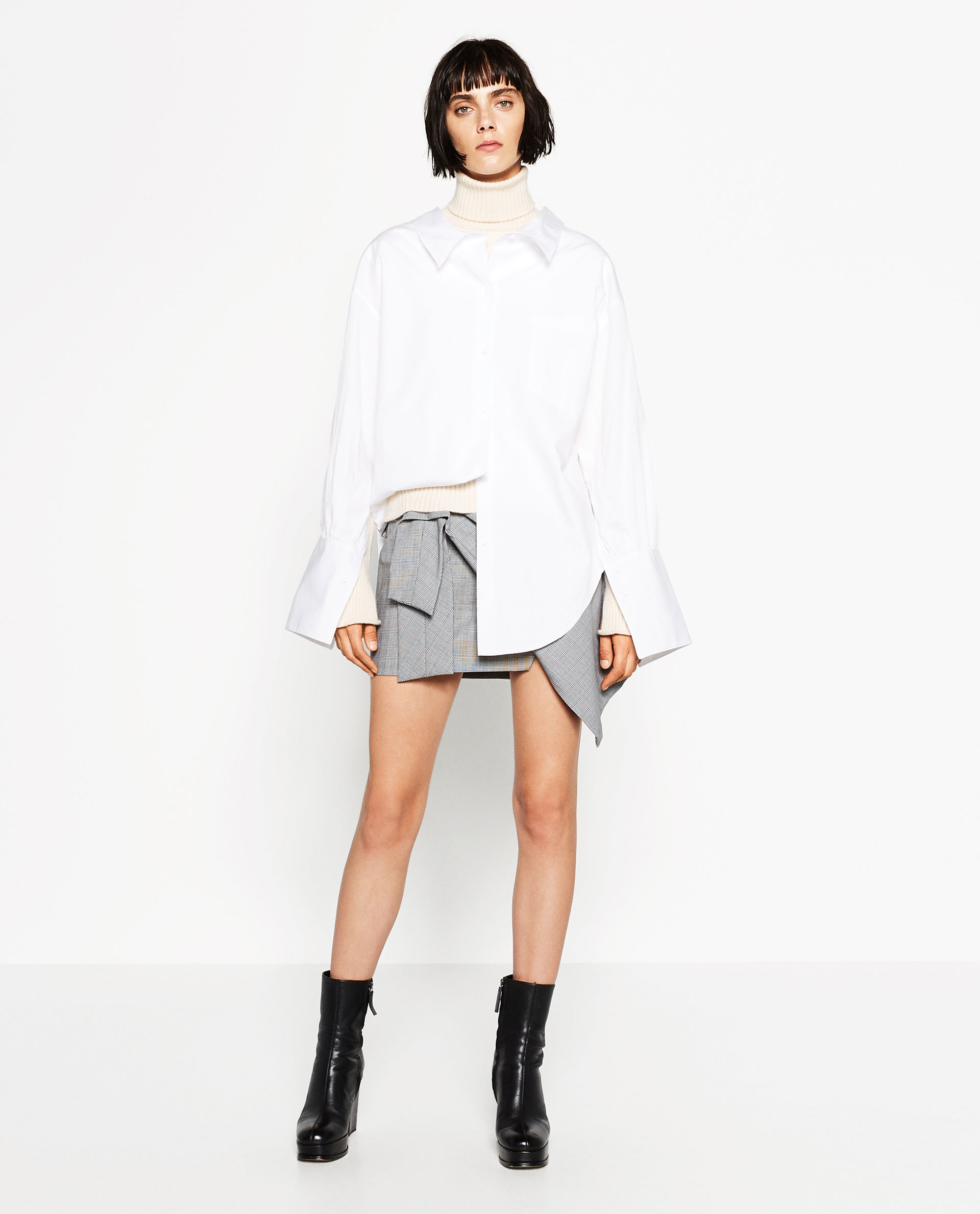 2. Embroidery
Zara long black dress features floral embroidery on sheer lace to create a long sleeves one piece perfect for fall. Neckline has beautiful pompoms and laces to add some fun to the dress.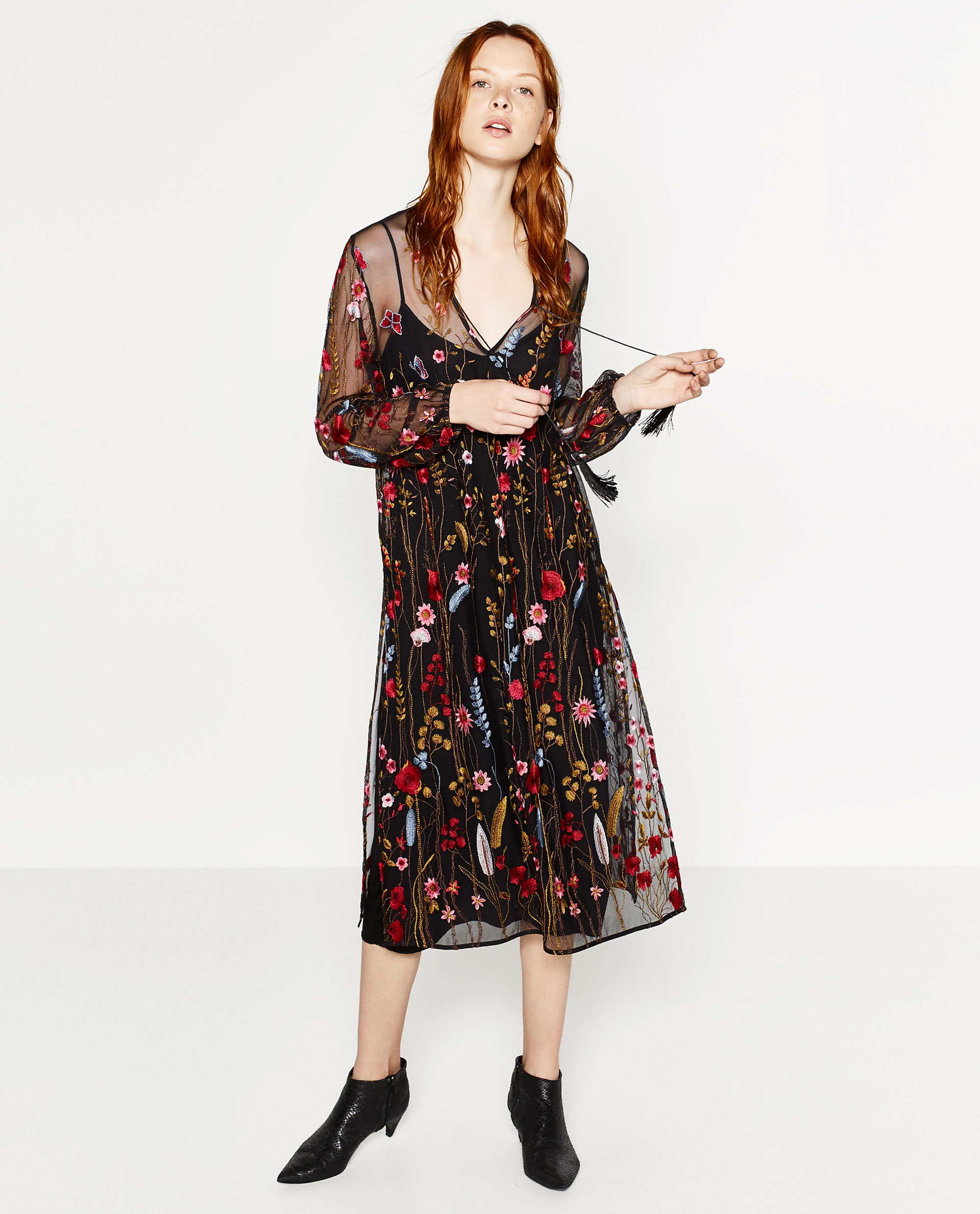 Checked top with embroidery is a round neck, long sleeves shirt in blue and white checks. Its 3/4 th sleeves feature a frill while the red embroidery on the front and back make the shirt attention-catching.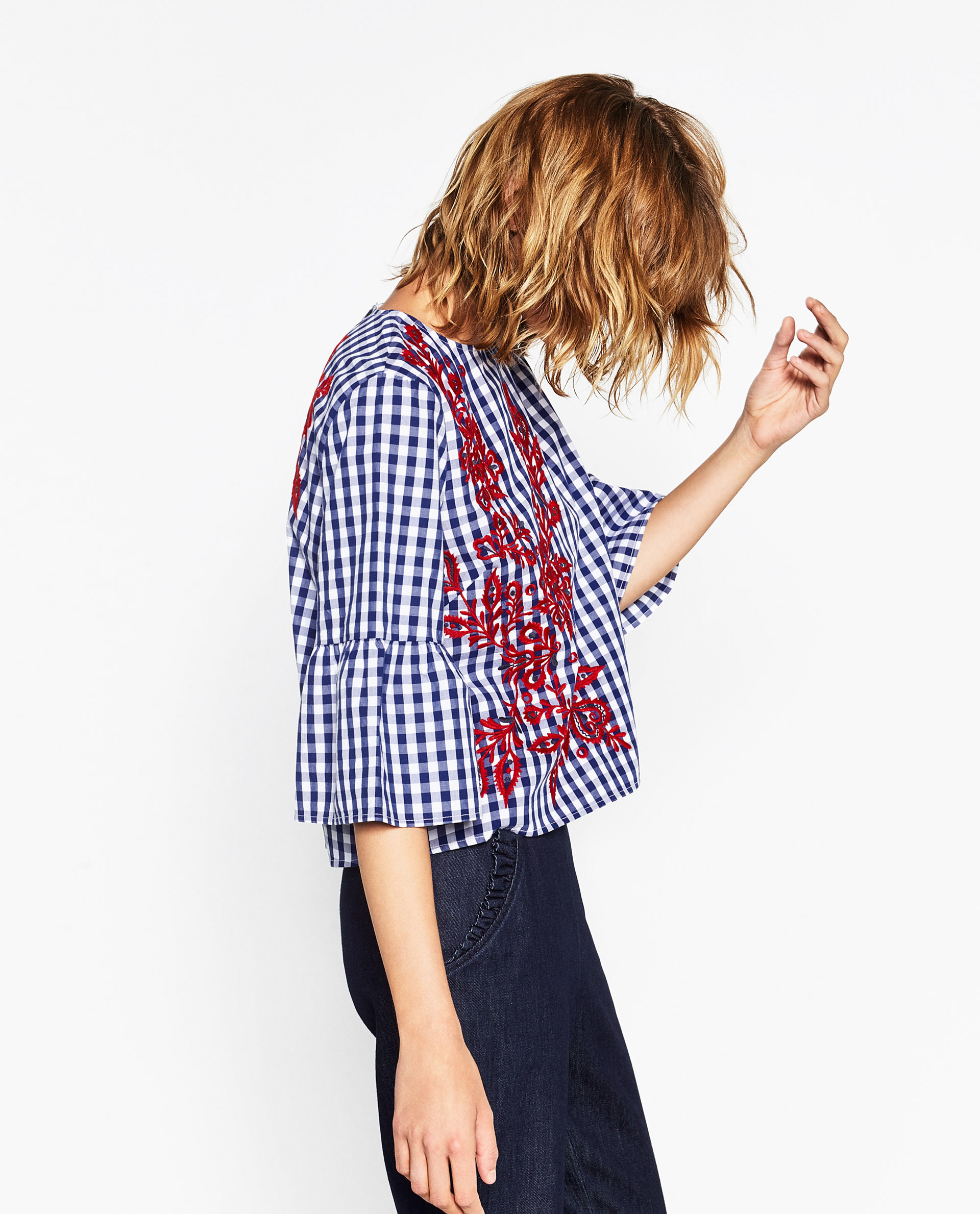 Embroidered culottes in black velvet are highly comfortable and stylish and go well with any top to create a fall fashion. Side pockets and embroidered floral hem are its attractions.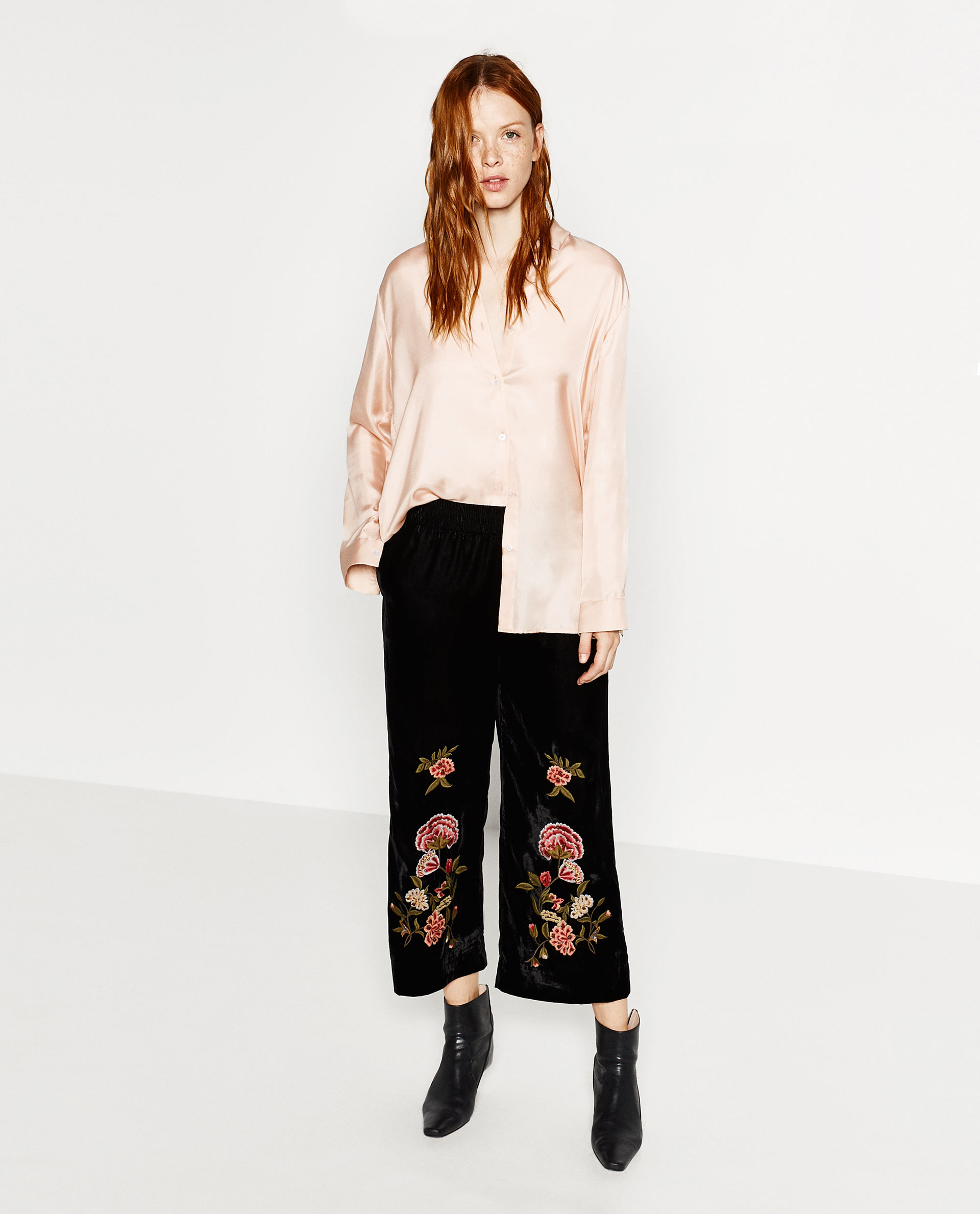 3. Leopard Print
Animal print Leopardo jacket has front zippered pockets and a zipped hem. Belt on the hem and tab detail on shoulders create the perfect fall outfit for a layered look.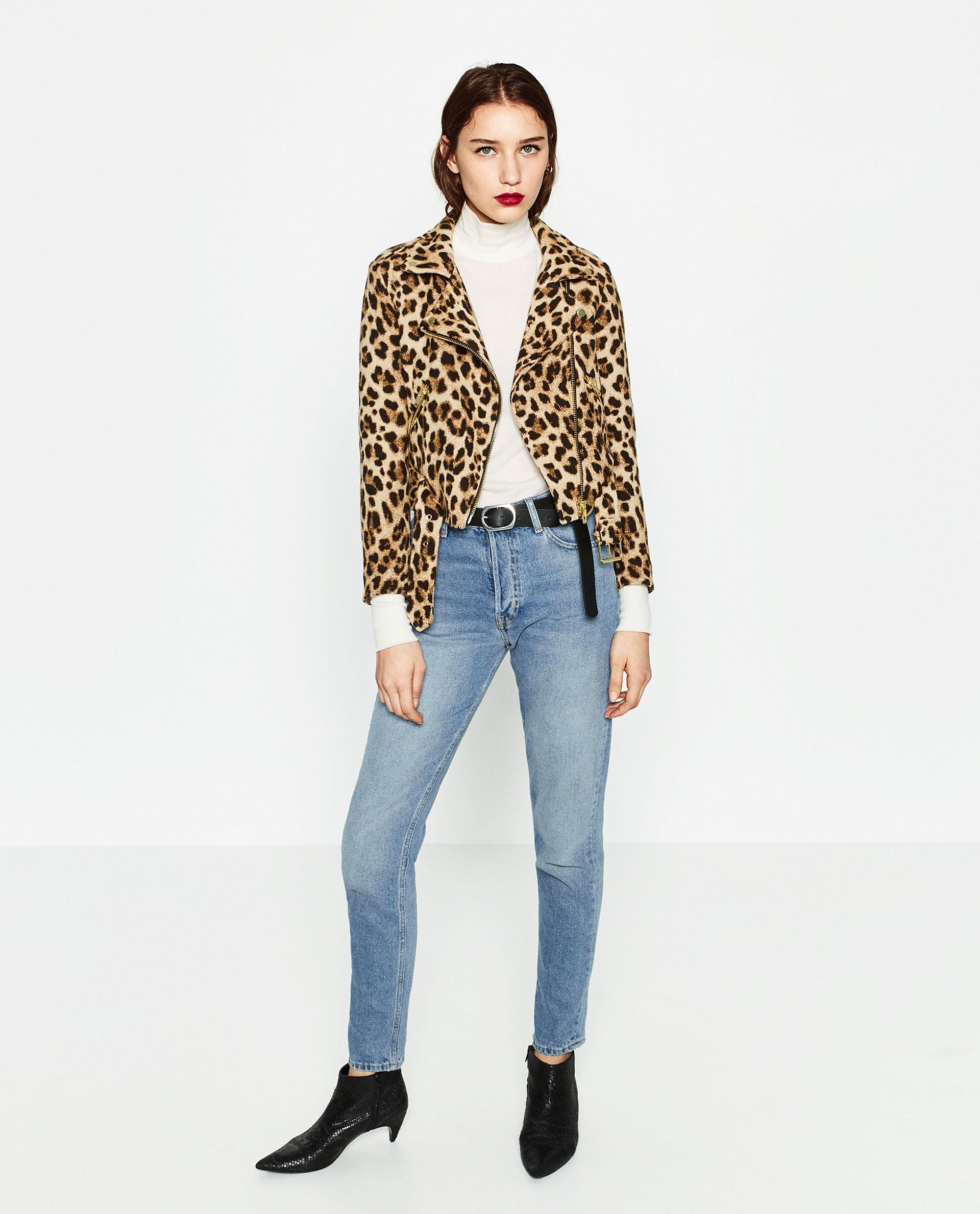 Zara pleated skirt in Leopard print comes with a stretch waist for a comfortable fit and an asymmetrical knee-length hem. Pair it with any fall top for the most lovable style.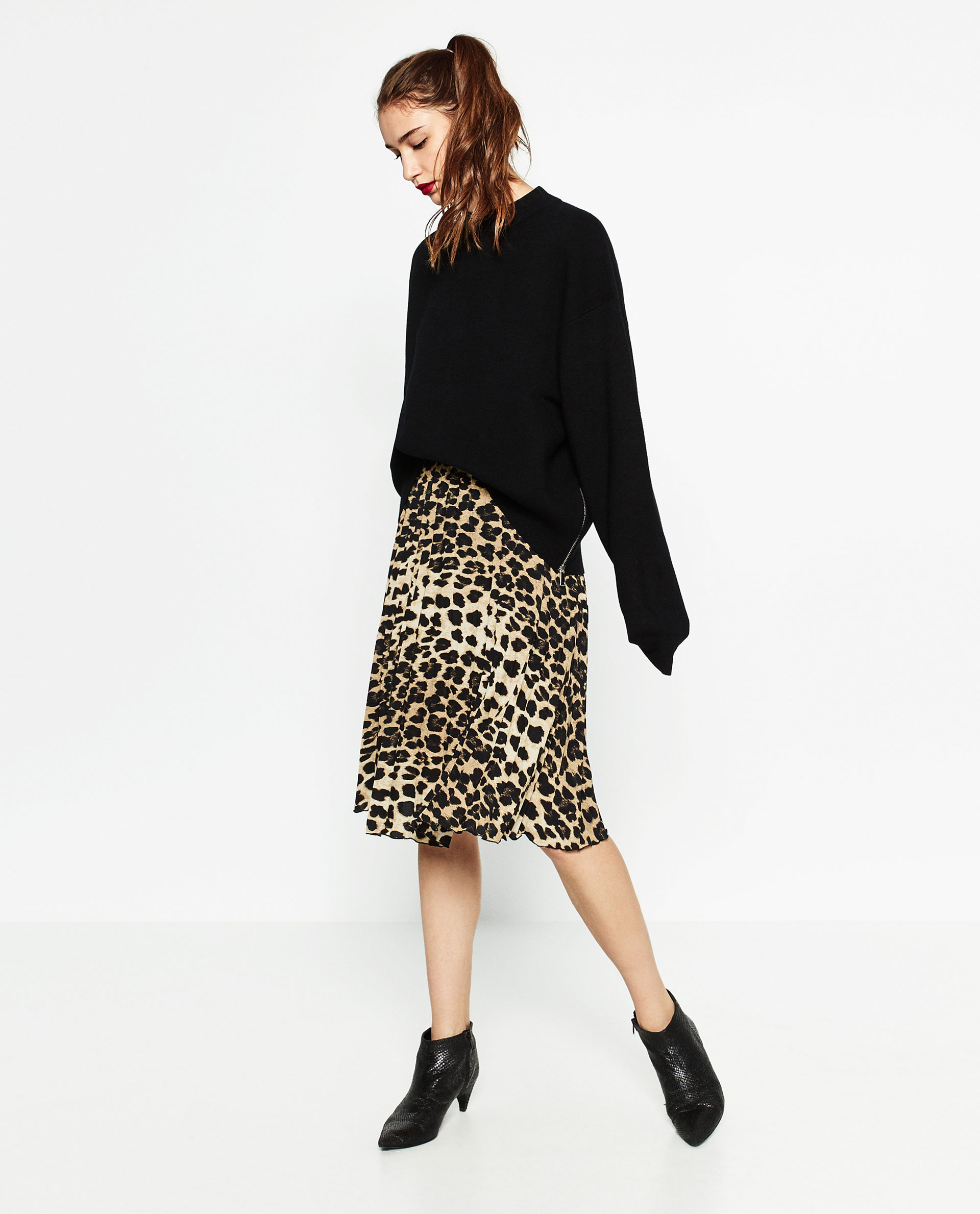 White poplin shirt is a nice addition to the latest collection from the house and it is the perfect pair for any printed bottom. Animal print pocket on the chest makes it unique and stylish.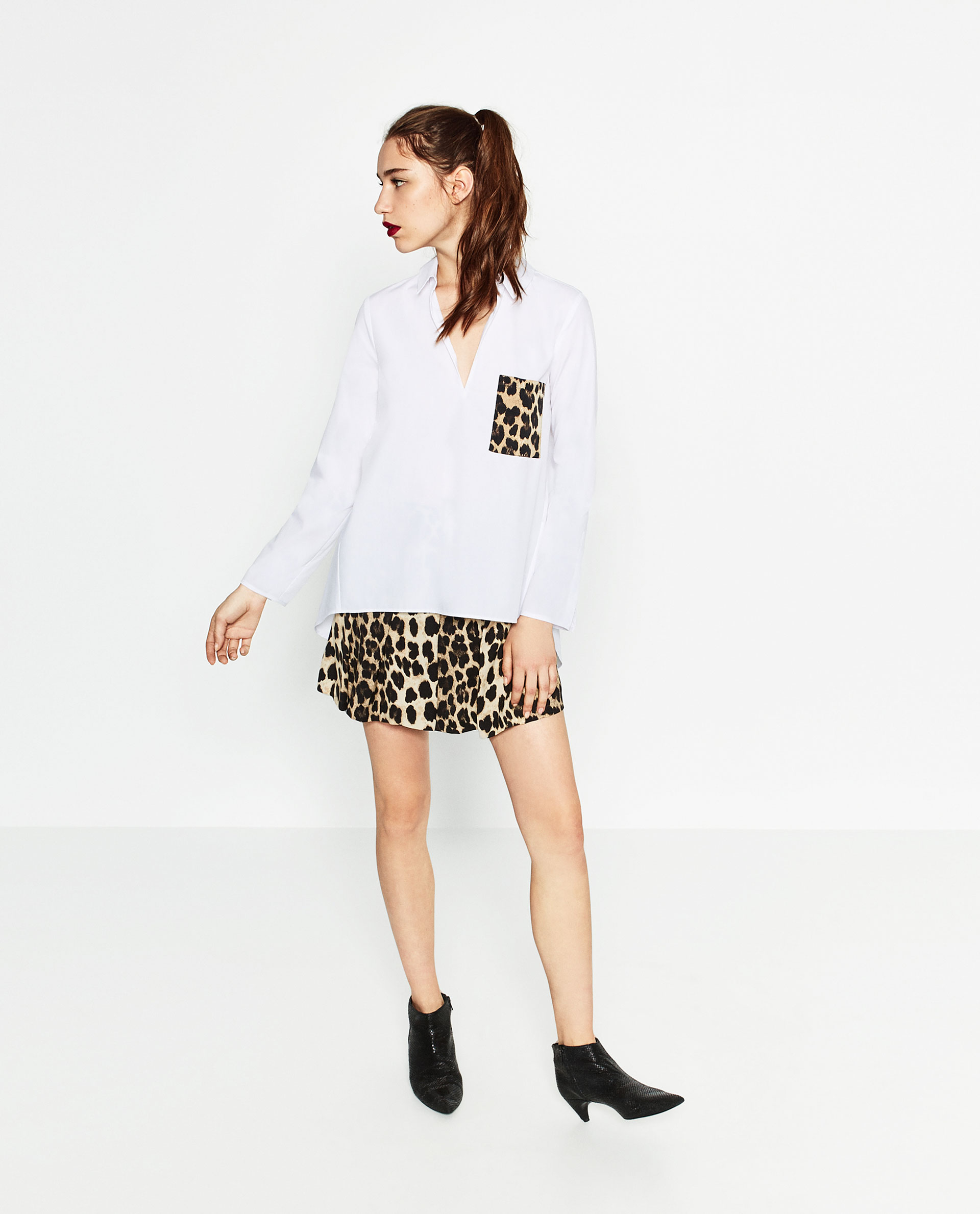 4. Sporty Stripes
Zara black trousers in pajama style with contrasting side bands suit the all-day style for fall. Stretch waist and wide legs make it comfortable to wear.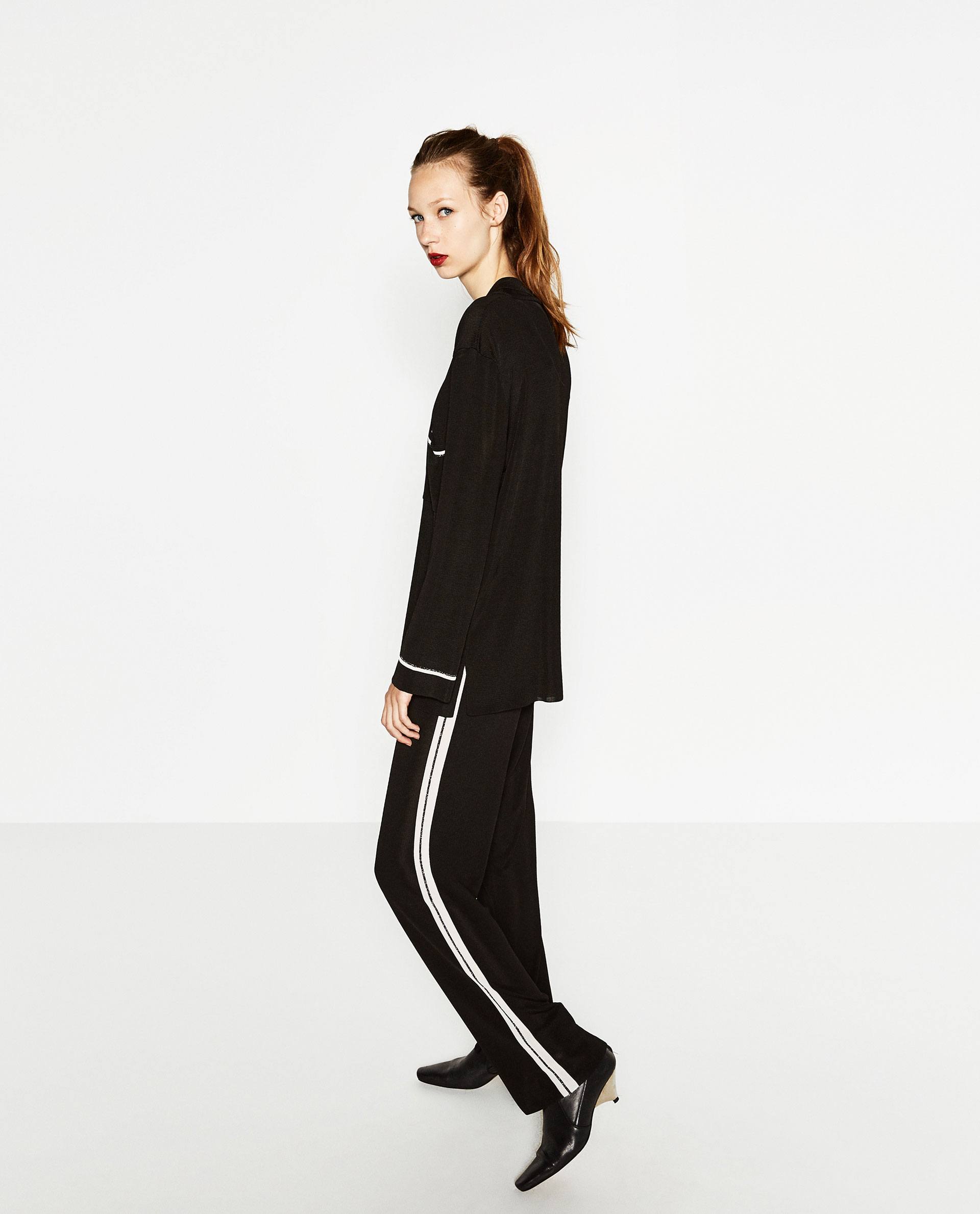 Red sport sweater has a high neck and knit construction. Piped sleeves and hem with sporty stripes on the neck and sleeves render a modern, trendy look perfect for the latest fall fashion.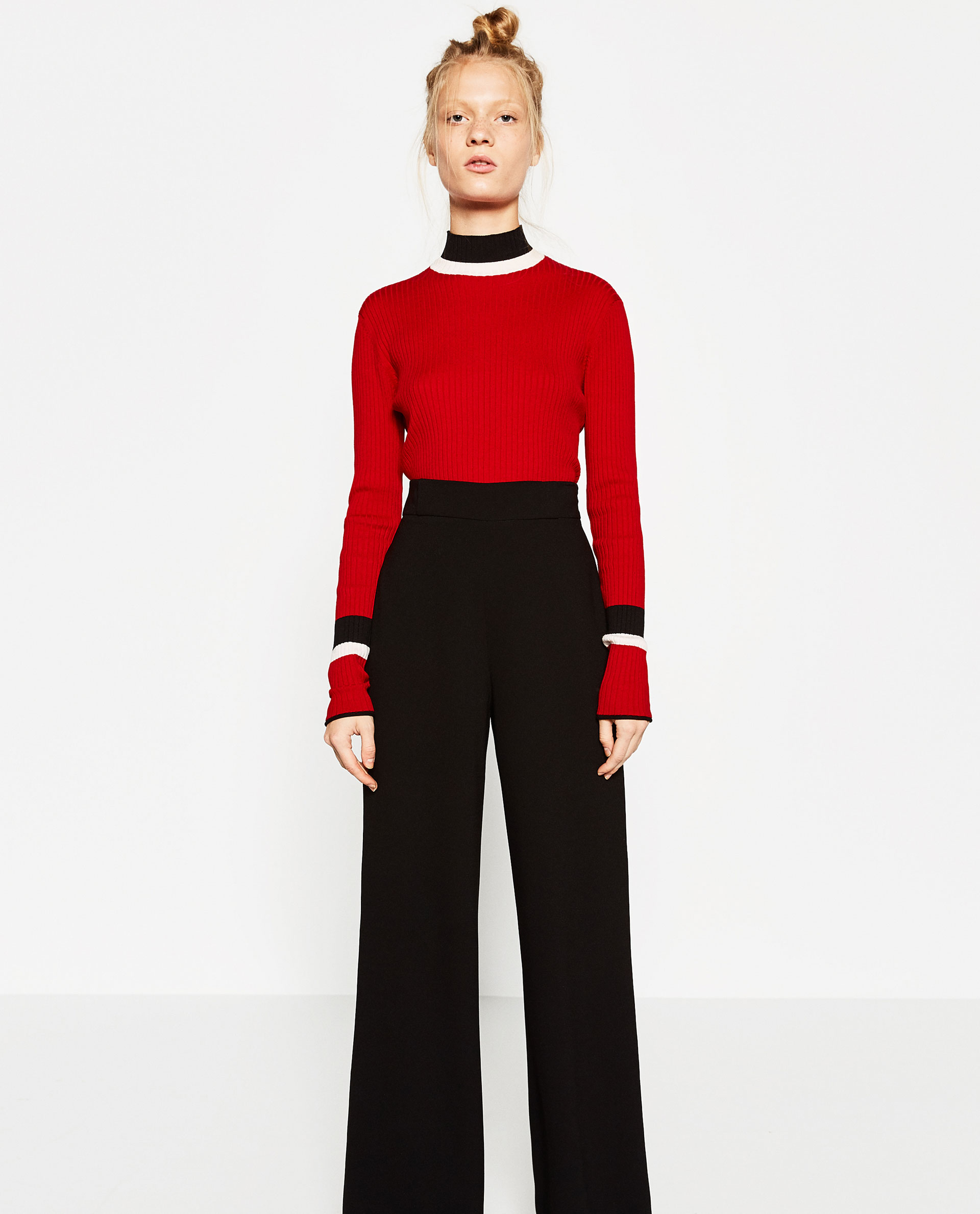 Zara striped loafers in two tone design feature a flat, foldable back construction for ultimate comfort. Pair it with any of your favorite fall style and it will definitely add more charm to it.