Where to Buy Opaque White Jeans that are not so Summery
If you too believe that white jeans are summer-reserved, you need to give it a second thought. No doubt, they look the most perfect when paired a summery off-shoulder top or a thin and fine camisole but pairing it a pair of cool brogues or a navy or green sweater can work too. This new style can impart a classy, elegant Carolyn Bessette trend which would make you different from others this fall.
Below are some white jeans picked for this fall to give you enough options to create a new look every day. They are just the right outfits for those who avoid wearing white jeans for being see-through.
1. Citizens of Humanity
Liya in Distressed Selvedge white high-rise jeans is unique because of its distressed detail. With distressing through the pockets, button fly, copper rivets, belt loop, worn hem, ripped knees and much more, this jeans is the perfect choice to be loved. Featuring classic comfortable fit and tapered cut legs, this pant goes well with any fall top to create a new style.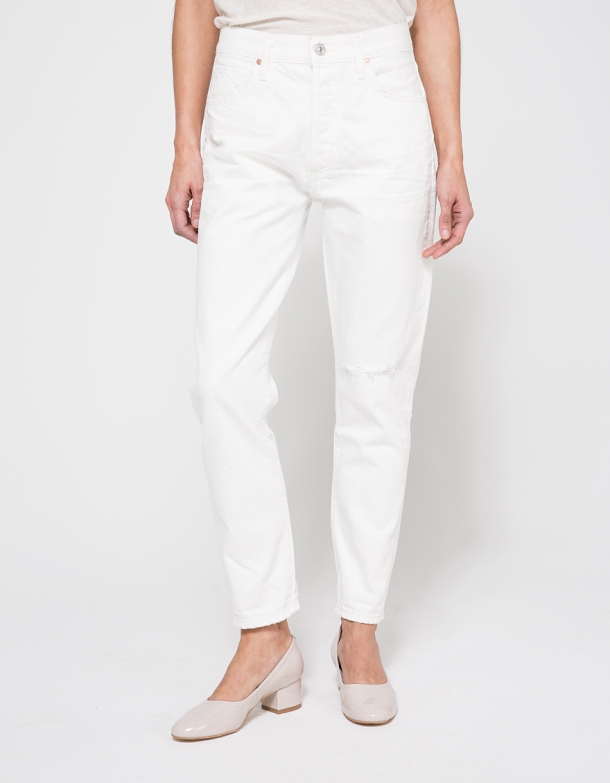 2. AYR
The Skinny white denim is an excellent classy take on the rip style. Made from highly comfortable stretchy and soft fabric, this pair of white jeans with double destroy detailing on knees compliment any top in any season and makes any modern girl feel luxurious and comfy.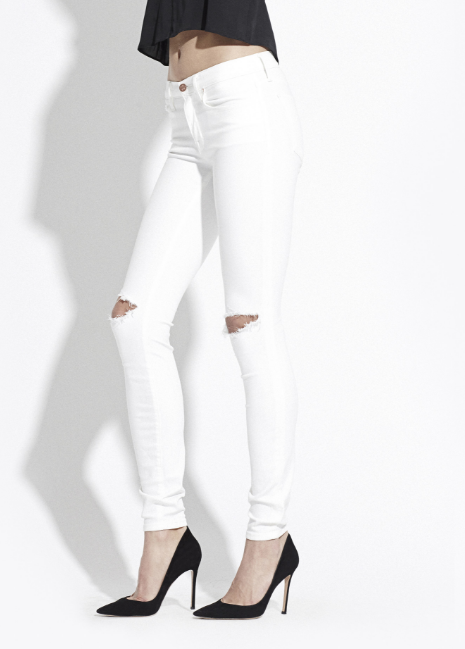 3. Old Navy
Rockstar Mid-rise skinny jeans in bright white is an affordable choice for those who are looking for a high quality denim that doesn't show off the panty lines. Narrow leg opening and snug thighs and hip suit any contemporary style.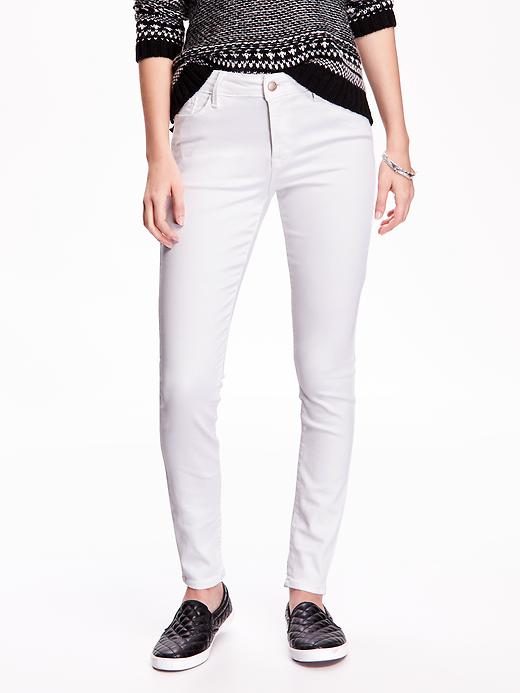 4. Hudson
Sammi Wideleg Crop jeans offer the perfect combination of classic white and latest cropped flare. This pair of white jeans is a variation to the traditional fit and is flattering. They are thick and stretchy and not at all see-through.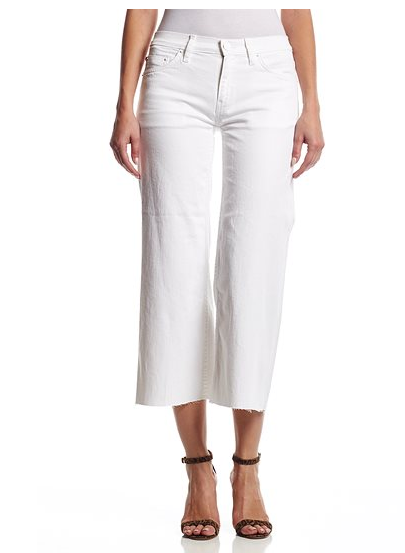 5. 3 x 1
WM3 Crop pant in white is a timeless piece with a new update to the best selling fringe jean. Classic button fly and straight leg with a unique modern hem make the right white pant for any season to stay unique.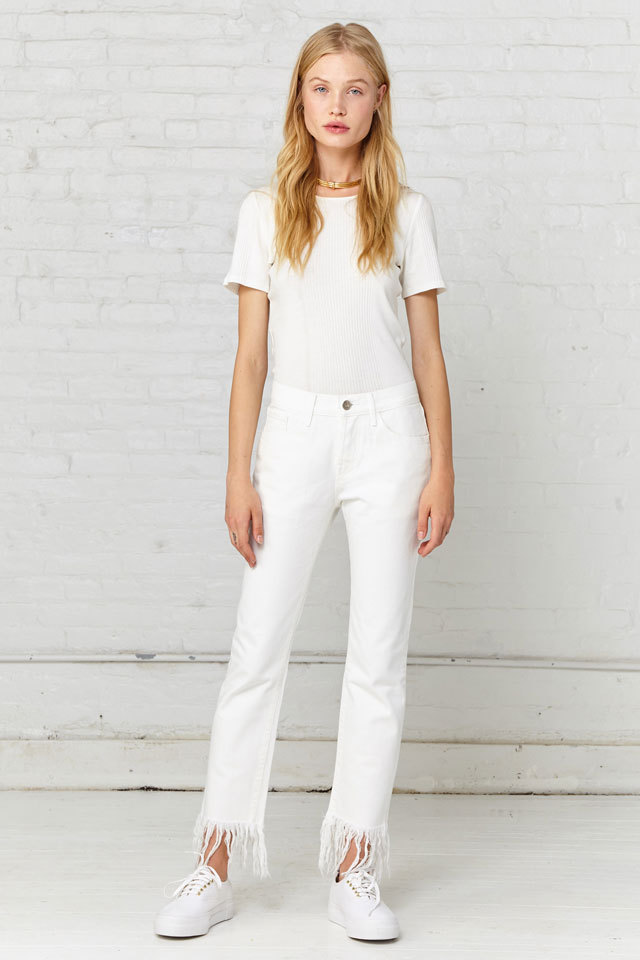 6. J. Crew
Rayner white jeans mark the arrival of latest trend wide-leg crop pants to make all the girls happy. This high-waist white denim with cropped leg is perfect for summer and gives a retro feel when paired with vintage pieces.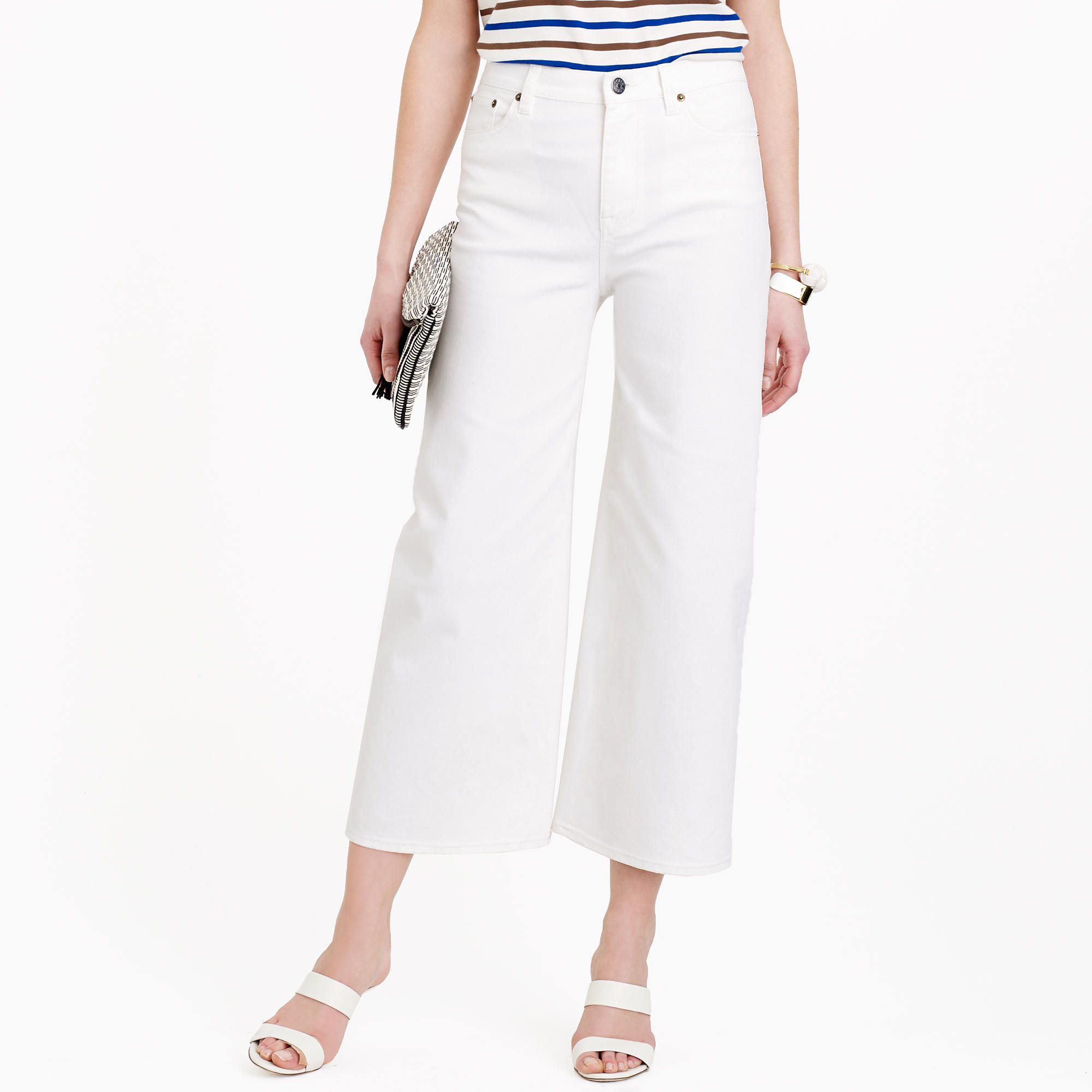 7. Citizens of Humanity
Avedon skinny jean in optic white in low-rise cut belongs to a sophisticated, sleek silhouette and falls above the ankle. Made from thick white denim, this pair creates the perfect off-duty outfit with any blouse, belt and sandals. You can create a comfortable casual look with a sweatshirt and flats. A flexible must-have for all!