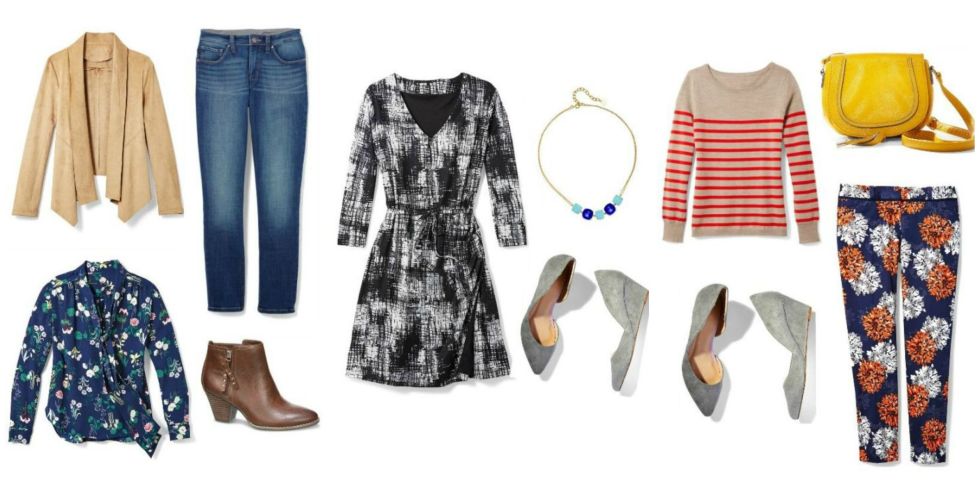 WD contributing editor Clinton Kelly helps a reader update her personal style for fall.
"I'm in a fashion rut!"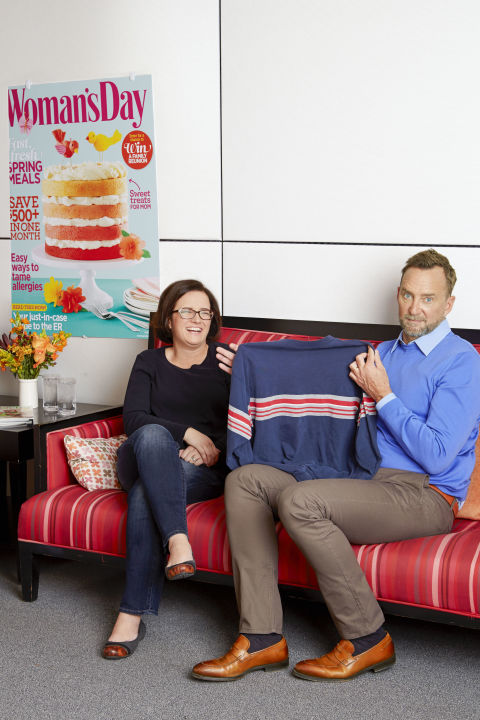 "Once I think something works, I wear it forever," says Danielle Alfonzo, 38, a lawyer and mom of three from Essex County, NJ. She dresses in black suits for the office, and on the weekends it's jeans and black cotton shirts. We contributing editor Clinton Kelly's take on her less-than-creative outfits: "A lot of people think of black as flattering, but it's a cop-out." To show Danielle that looking stylish can be simple, Clinton helped her build a mix-and-match wardrobe that's easy and fun.
Before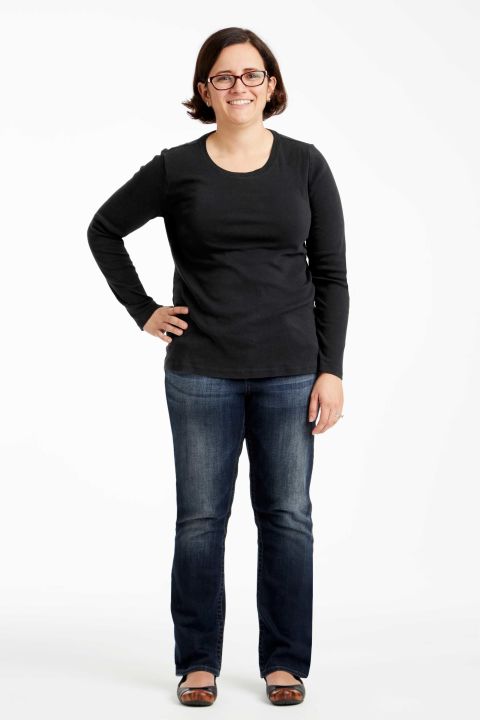 Danielle in "Saturday," one of two black shirts she wears every weekend (the other is "Sunday.")
After | For Errands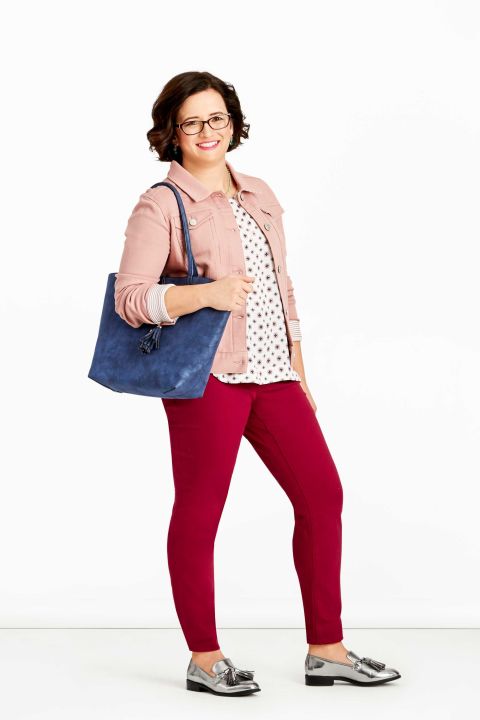 "Colors energize your wardrobe," says Clinton. With this in mind, he paired a dusty rose jean jacket and a printed blouse ankle-length trousers, which let Danielle's metallic loafers shine. "I feel comfy and put-together," she says.
After | For a Night Out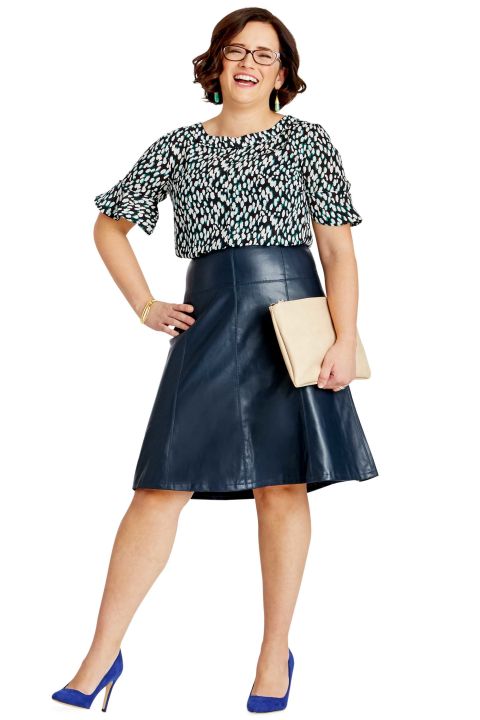 To help define Danielle's waist, Clinton tucked a printed utter-sleeve blouse into a faux-leather A-line skirt.
Tip #1: Shop Smart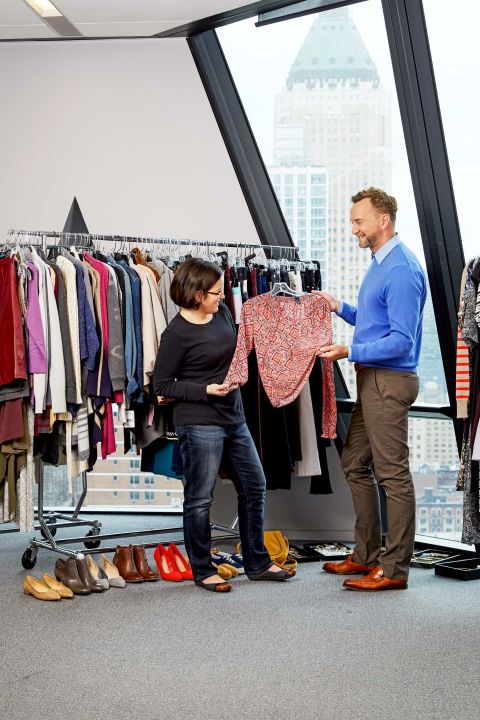 "Every item you buy should go two other pieces in your closet, plus fit into two aspects of your life," advises Clinton. He suggests starting with pants and skirts, which anchor your wardrobe, then moving on to jackets, layers and dresses. "Leave the emotional buys, like tops in pretty prints and colors,to the end," he says. Then, round out your wardrobe with a few versatile shoes and accessories.
Tip #2: Focus on Fit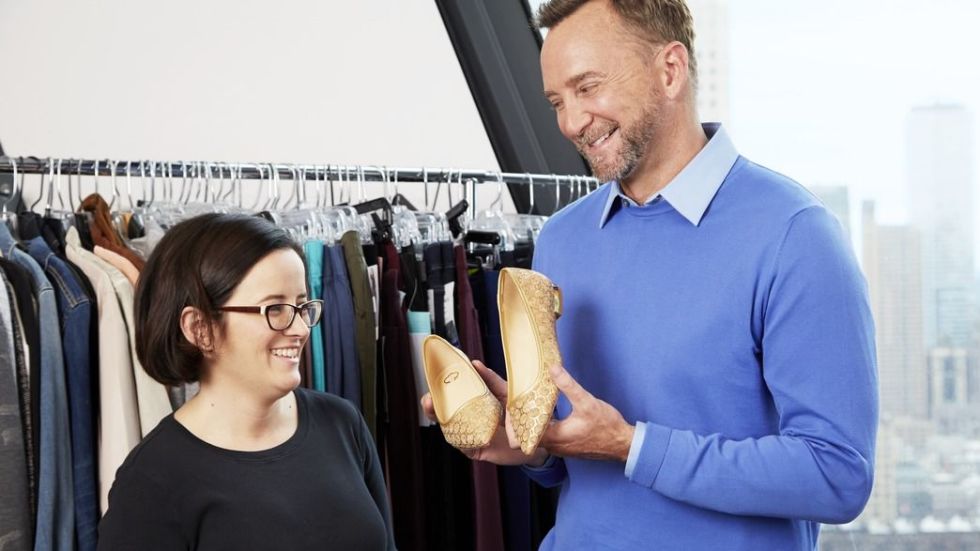 "I tend to dress in clothes that are too big because I want to be comfortable," admits Danielle. According to Clinton, "If it doesn't fit you properly, it doesn't flatter you." Clothes don't have to be tight, but they shouldn't be baggy. His advice: Buy pieces that complement the trickiest part of your body, then have a tailor alter the other areas as needed.